We had a fantastic weekend in Vejen !!! Saturday Genghis was BOS with CAC. Gemma best bitch no. 2 with CAC and Felicia was BOB !
In the Group finals, Felicia moved like a dream and she ended up winning the Group !!! Truly one of those days we will remember for a long, long time !
Thank you Paula Heikkinen-Lehkonen for this fantastic day for the Il Cagnolino team !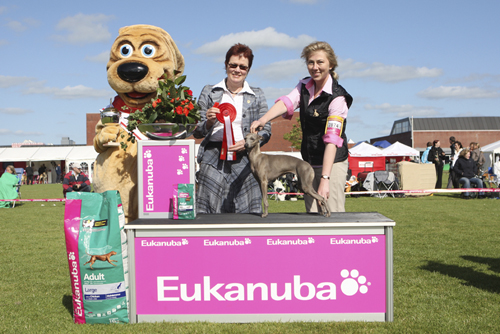 Photo: Wiegården
Sunday was a repeating in the breed result. Genghis BOS with CAC, Gemma CAC and Felicia BOB. In the Group she made her mark again and placed no. 4 !
Judge: Maria Marionka Dekaristou, Greece.