On the 7th of October our Jazetta gave birth to two wonderful puppies! One little prince and one little princess!!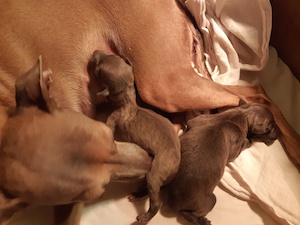 It is Jazetta´s 2nd litter and the birth went quick and easy. She is so full of instincts and really knows what to do and when. An easy job to be the "midwife"/helper with a dog-mom like this :o)
All photos are from the first 24h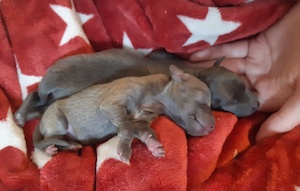 For more details about the parents see under "Plans". We are so grateful to Bitte and Pieri, the breeders of Sobers Titus, that they trusted us and allowed us to use him for the second time!! It is only the second litter after the young Titus. First litter after our Inuccia and now the second after our Jazetta.