Jazettas long awaited litter has finally arrived!! Proud father is Ma´s Tu Vu De Magistris, France.

Thursday, at the 7th of March, Jazetta gave birth to two little princes! 209 ang 202 g respectively and in different shades of beige.
We couldn't be more proud of Jazetta. This is her first litter and she was so brave during all the phases of birth!
When the second boy was born, she immediately turned her concentration 100% towards the two little ones, and licked them clean and dry. The two boys on the contrary only had one thing on their mind: to find the shortest way to the milk bar!!
Both puppies seem so very strong and healthy, but we always cross our fingers during the first critical days. Due to the same reason the little family is under constant super vision, 24/7. Our luck that 3 generations are involved helping the mom in raising the puppies :o)

Jazetta only leaves the whelping box when she has to go outside for a quick toilet visit. All meals are served in the whelping box so she doesn't have to leave the puppies. To witness the birth and the first hours of the puppies life is so life affirming – it is such a privilege to be part of!!

Lets introduce:
Boy 1: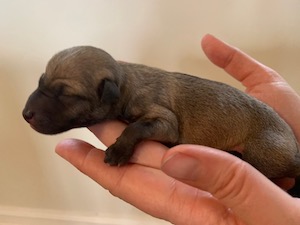 Boy 2: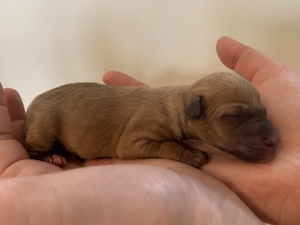 All photos from right after the birth.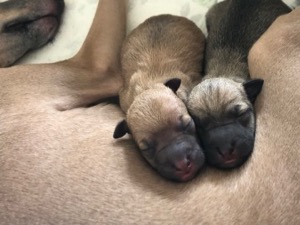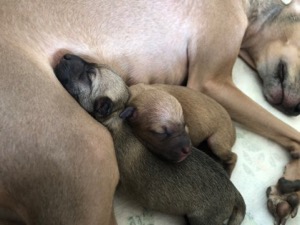 Shortly after the birth we took the first film of the little family. No doubt that the two little princes know their way to the milk bar :o)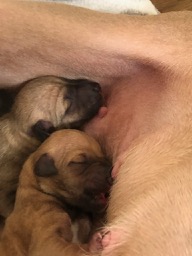 For more details about the parents see under "Plans". We are so grateful the Ma´s Tu Vu´s breeder trusted us and let us use him for this special litter!!